Alex Merry spoke to Simon Pizzey about waggling hankies, jingling bells and being woven into the landscape.
"My family moved to Stroud when I was four years old, so these hills have always felt like home. Dad was the local vicar, my brother, sister and I grew up in a house full of creativity, where imagination and humour were championed. My mum is a self-taught artist and together with dad, gifted my siblings and I the confidence to create as soon as we could pick up a pencil. Unsurprisingly, we've all ended up pursuing careers in the arts – with our childhood still being a big inspiration for us all.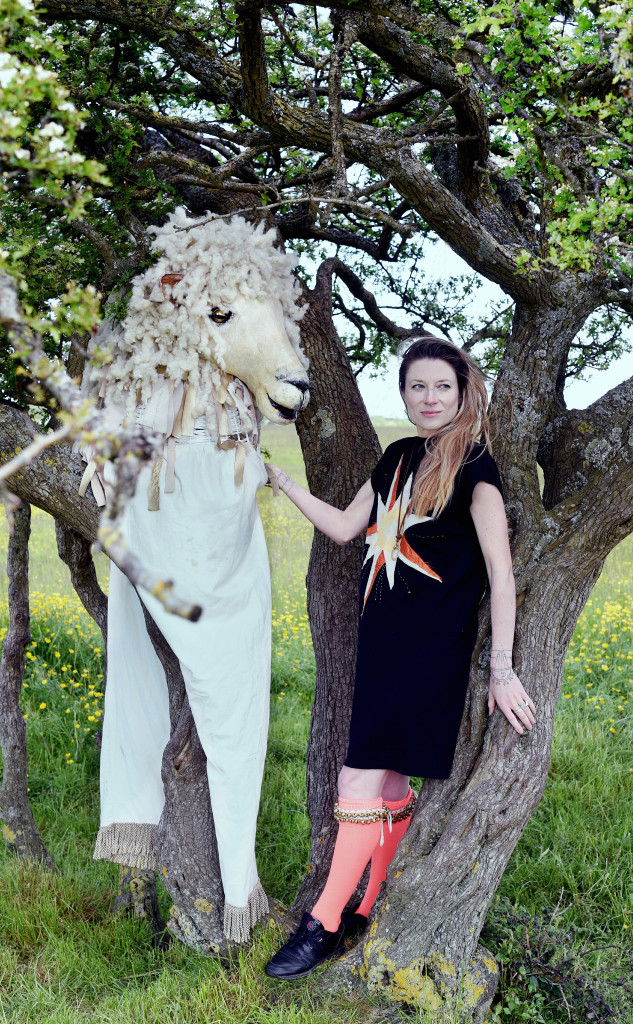 Dad used to morris dance as a young man at university, so I have distant memories of him waggling hankies around the house when we were kids. There's one moment in particular that's emblazoned into my memory banks of dad leaping around in the sitting room so enthusiastically that the doors of the big wooden dresser slowly creaked opened… like a portal into another world. I think this could have been the beginning of my fascination in folk dance.
My sister and I, with a group of friends and local morris aficionado, Steve Rowley, set up Boss Morris in 2015 and it's grown from there. It's been the most incredible thing to be part of, it feels like family now. We're all constantly amazed at where the ol' morris hopping takes us and it is the perfect outlet for all our creativity. My parents both dance with local side, Miserden Morris, and my sister has recently set up The Wad in Falmouth, so it feels like it is in the Merry bones to jingle bells!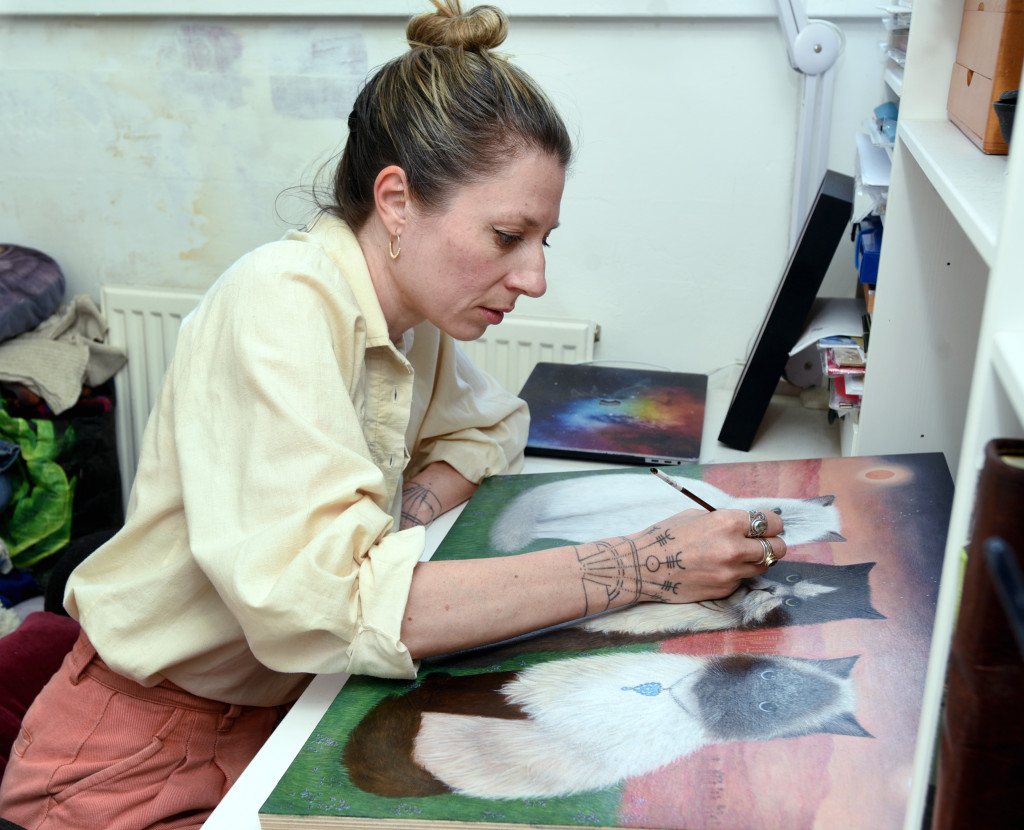 When I'm not dancing, I'm an illustrator and portrait painter, I work from home, usually with Mabel (the old Stroud town cat) on my lap. I'm constantly thanking my lucky stars to be part of the incredible community that we have here in Stroud. My partner and I live near to Rodborough Common – it's a place I go to recharge. I'm so fortunate to live just a short walk away from such an spectacular viewpoint, I'll never take that for granted. So many memories of Boss dances and rituals are woven into the landscape of Rodborough Common now, that it makes it extra special. The Prince Albert is just minutes away from home too, I can't believe how lucky we are to have such an amazing, community minded pub/hub right on our doorstep.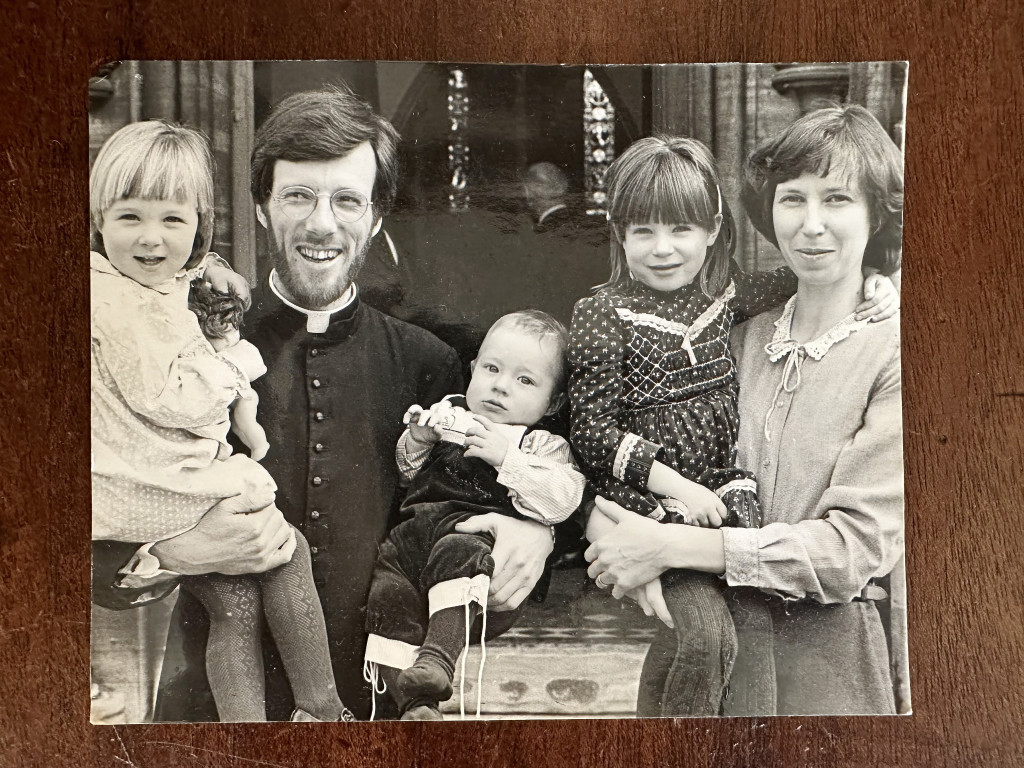 My family are my greatest inspiration, so this photo makes me so happy when I look at it. Mum handmade the dresses we're wearing, and I think it was taken just as we'd moved to Stroud. A copy of it sits on my desk, if things ever get stressful with work I only need to glimpse at it to remember the important things in life.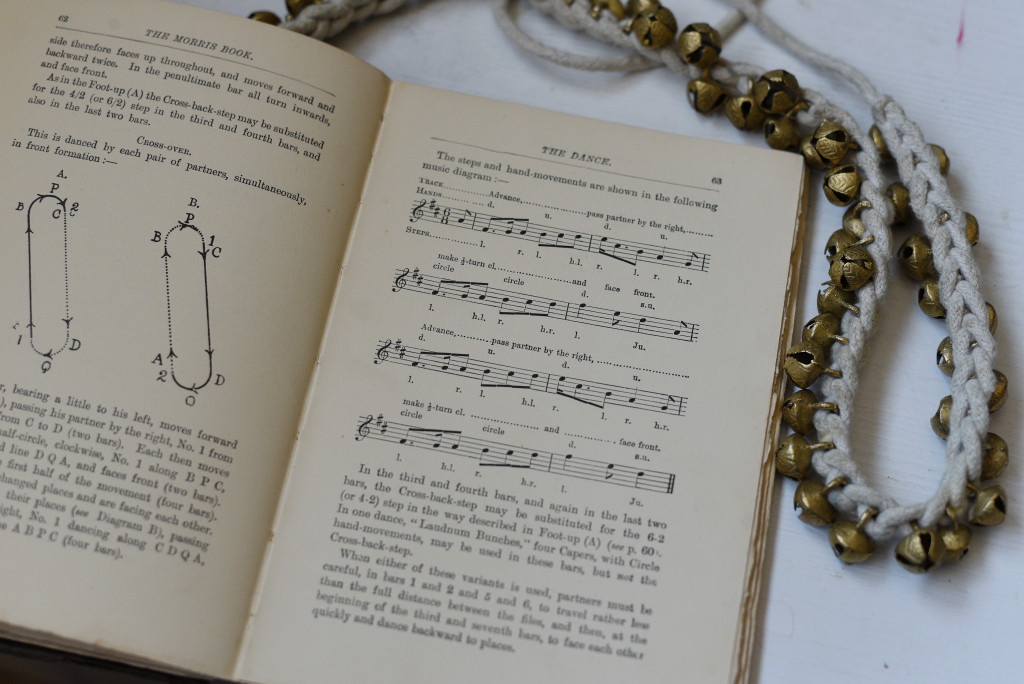 Some of my favourite objects are old books of morris dances compiled by Cecil Sharp and Mary Neal. The Cecil Sharp book is extra special as my paternal grandmother owned it, her name written in the inside cover. Apparently, she used to teach morris dancing, which I didn't know about until relatively recently. Also, photographed are my trusty dancing bells. I'd be lost without 'em!
Keep eyes on Boss Morris socials @boss.morris, www.bossmorris.com for upcoming events & @alexmerryart, www.alexmerryart.com for my artwork."
Pictures by Simon Pizzey