Whilst annual price growth has moderated since May and June, the search for space and many still working from home (or at least part-time) continues to drive homebuyer demand.
This race for space is reflected in the local housing market, as property prices in Stroud continue to rise. In the last 12 months prices have risen by 18%* across the GL5 and GL6 postcodes, and by 43% over the last 5 years. 
*Data taken from Dataloft Inform and Land Registry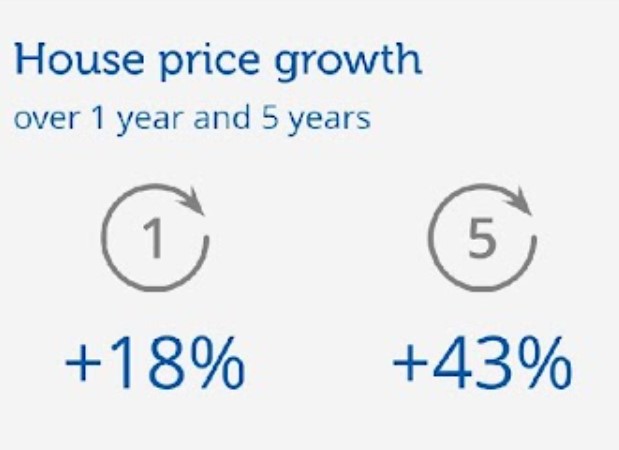 Specific areas of Stroud have seen an even greater increase, for example properties in GL5 5 (Woodchester) have risen by 19% in the last year, whilst homes in GL6 6 (Whiteshill, Painswick and Randwick) and GL6 7 (Bisley, Slad and Eastcombe) have seen a huge hike of 31% and 20% respectfully.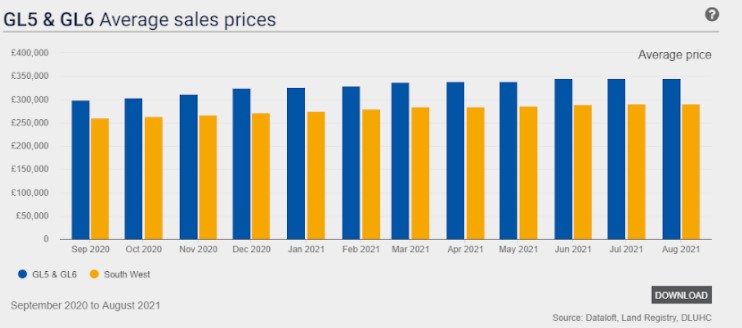 Likewise, the village locations of GL10 3 have seen a steady house price increase of 13%.
This rise in prices in the more rural areas of Stroud is indicative of the need for more space that's currently on homebuyers' wish lists. This can also be seen in the below graph, showing the biggest increase in house prices being detached properties.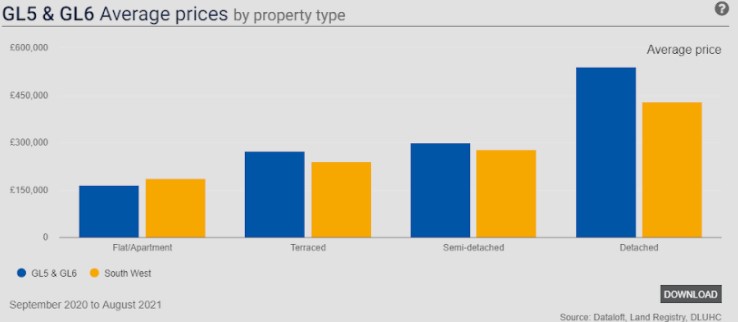 Curious to know what your home is worth in or around Stroud?
Certainly, the Stroud area continues to attract buyers, both local and from further afield as buyers re-evaluate their lifestyle and this increased demand can be seen in the above-average price rises in certain postcodes.
According to Rightmove, buyer demand nationwide per property is more than double pre-pandemic levels, whilst data from Propertymark suggests that 37% of properties sold for above their initial asking price in August, with an estimated 19 buyers per available property currently on the market.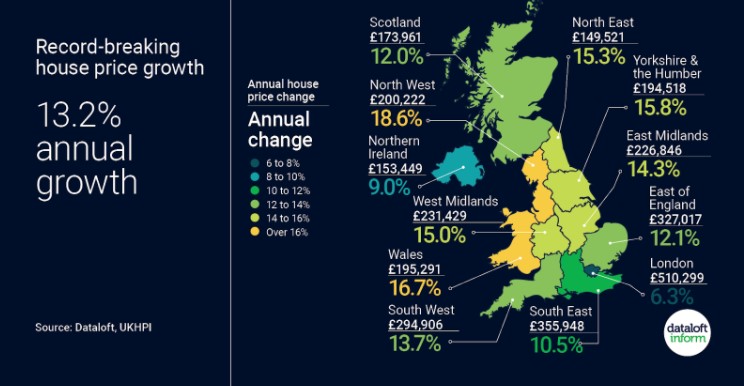 With a market this competitive, the marketing of your home with an expert local estate agent is now more important than ever.
As a leading Stroud estate agency, The Property Centre can help to get your property seen and sold, whilst ensuring you achieve the best possible price for it. If you're thinking of selling, contact Branch Manager Nick Ponting and his team at The Property Centre in Stroud today to see how they can help make your moving plans a reality.