CEO Mark Dransfield is delighted to welcome a range of exclusive fragrances to Stroud's brand new Sandersons Boutique Department store.
With sister stores in Sheffield and Morpeth, Sandersons has already built up a reputation for its sought after, high end fragrances.
And when the new Stroud store opens in April it will also house one of the region's leading perfumery departments.
Mark Dransfield, CEO of Sandersons, said: "We are incredibly proud of our perfumery department at Sandersons and have put a great deal of time and energy over the years into travelling and researching the world's finest fragrances.
"Our aim is always to provide a unique shopping experience. We have a fabulous range of luxury fragrances at Sandersons alongside our skin care and fashion brands which we are excited to share with our customers when the new store opens."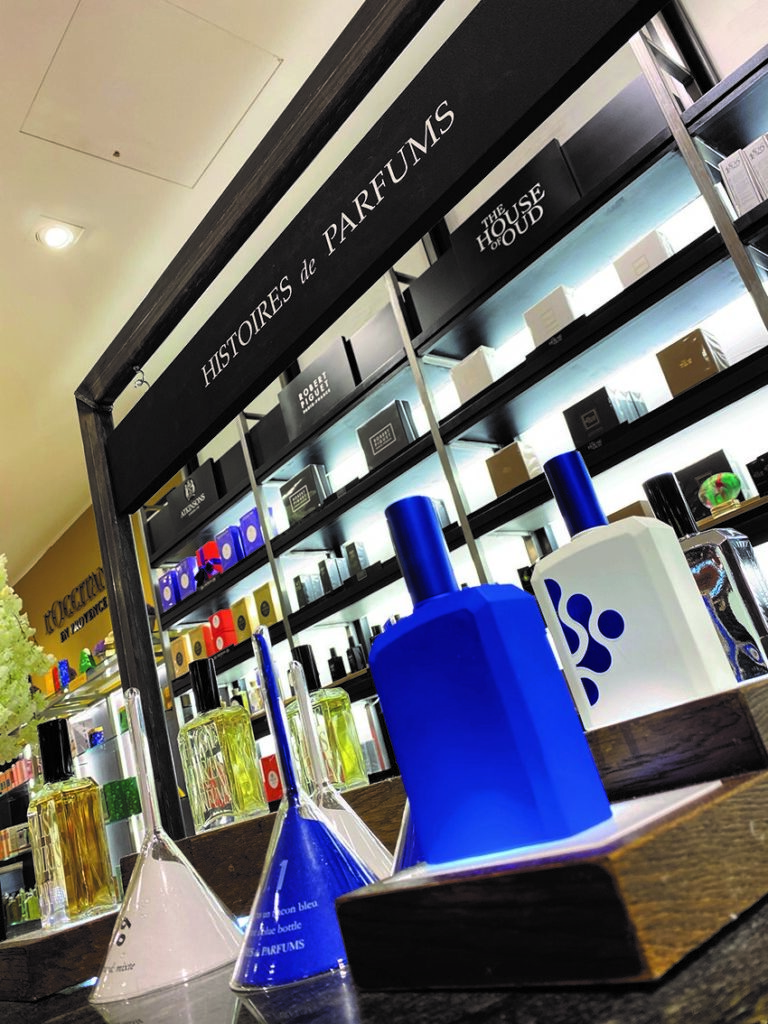 The Sandersons team collaborate with a range of international brands – from New York, Paris, Milan and London – to curate a unique range of stunning fragrances for both men and women.
A specially designed perfumery area will bring a highly exclusive range of fragrances to Stroud, with each brand telling its own unique story.
Exclusive fragrance brands at Sandersons will include Parfums de Marley – founded in 2009 the Parisian perfume house draws its inspiration and sophisticated compositions from the court of Louis XV.
The store has also secured Histoires de Parfum, Created by Gérald Ghislain, the olfactive library is designed to tell stories about famous characters, mythical years, poems and music.
The classic London perfume house Atkinsons will also bring their collection to the new store. Atkinsons was established over 200 years ago and was the official perfumer to the Royal Court of England. Catherine the Great sent her royal envoy to London to collect perfumes from Atkinsons to be taken back to her in Moscow.
The Initio fragrance collection focuses on the science behind the scent and explores how different fragrances can affect moods. The brand's theme is "to re-enchant fragrance, to restore all of its aura and mystery and control the infinite power that it has over us."


A collection of Robert Piquet classics will also be available at Sandersons, including Fracas which is worn by Madonna, Martha Stewart, Courtney Love and Kim Basinger.


House of Oud tells the story of a friendship between an Italian master perfumer and an oud enthusiast and are displayed in beautiful hand painted bottles.
The Stroud store team will be fully trained in the history and provenance of the fragrances, learning skills including fragrance matching and how different compositions can affect mood and behaviour.
The team at Sandersons even have their very own fragrance expert dubbed 'the Nose of Sandersons' – Louise Fernehough-Hinchliffe, based at the Fox Valley store, tests the authenticity and quality of products before they are sold on the shop floor.
The new Perfumery department will sit alongside the skincare department, which Sandersons are proud to announce will also be home to Floris London.
To keep up to date with news and events at Five Valleys visit www.fivevalleysstroud.co.uk and to find out more about Sandersons go to www.sandersonsdeptstore.co.uk