A meat-free version of McDonald's iconic burger will be on the menu at Stroud's restaurant and drive-through in Merrywalks – but while local vegans wait for it, the knives are out over whether or not to buy one.
Ten outlets in the UK will pilot the meatless burger, yet despite Stroud's beacon status for green politics and a thriving vegan community, the town will not be among them – nor has it even made the second wave of 250 franchises across Britain which will make the change on October 13th.
No, Stroud's eschewers of animal protein and anyone identifying as vegan-curious will have to wait in the queue until January before the scheme finally goes live across every one of McDonald's 1,300 UK restaurants.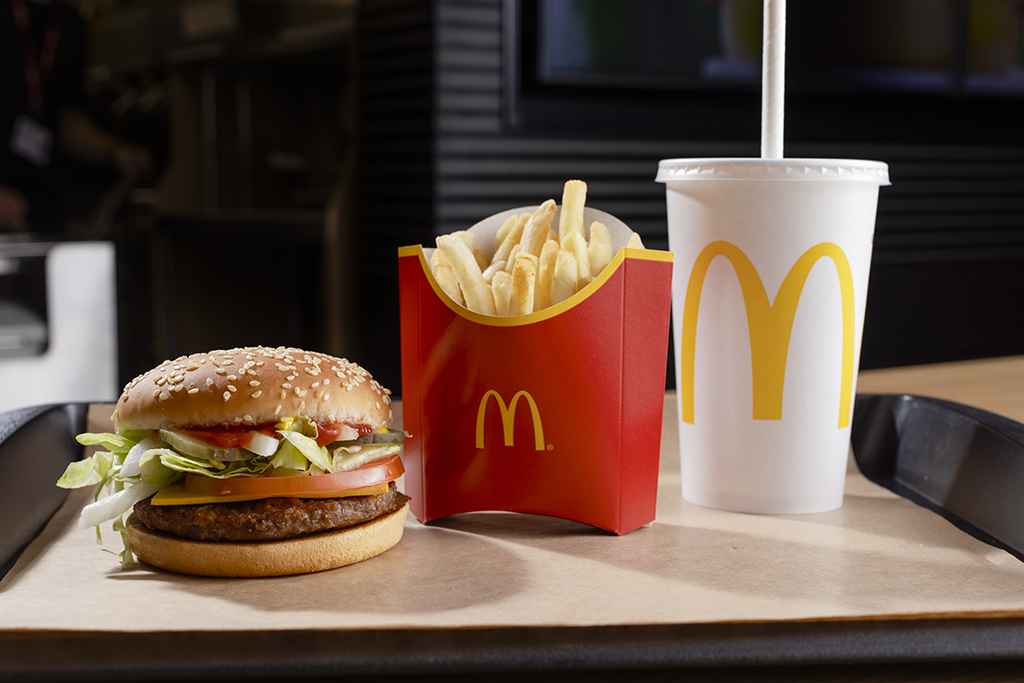 Modelled on the Quarter Pounder Deluxe and featuring a meat-free patty produced by the acclaimed US-based alternative meat brand Beyond Meat, the McPlant will retail for a lean £3.49 and has been three years in development. A lot of that time appears to have been occupied by attempts to hit the perfect formula for the cheese substitute. The resultant pea-protein slice, will be supplied by Kerry Foods in Ireland, who already provide dairy products to the brand.
Taste-wise, McDonalds says the McPlant, which will come with sandwich sauce, lettuce, onion, tomato, pickles, ketchup and mustard, "delivers the same great taste and experience you would expect from a McDonald's burger, whilst enabling customers to choose a plant-based menu option". That's not much of a plot-spoiler, and we will of course serve up our own appraisal when the choice finally arrives.
McDonald's has lagged behind some of its competitors for vegan offerings – Burger King released its Rebel Whopper in the UK in 2020, but it may have learned from the latter's faux pas. McDonald's has emphasised that the McPlant will be prepared and cooked in isolation from animal products, thereby sidestepping a controversy that surrounded the Rebel, which was grilled on the same plates used for Burger King's standard fare. As well as being dished up a telling off from the Advertising Standards Authority, the Rebel was roundly rejected by vegans.
For many in the vegan community, McDonald's change couldn't come more quickly – but not all agree. An emerging dividing line for debate concerns whether a brand built on meat is best applauded or, as tradition dictates, roundly ignored.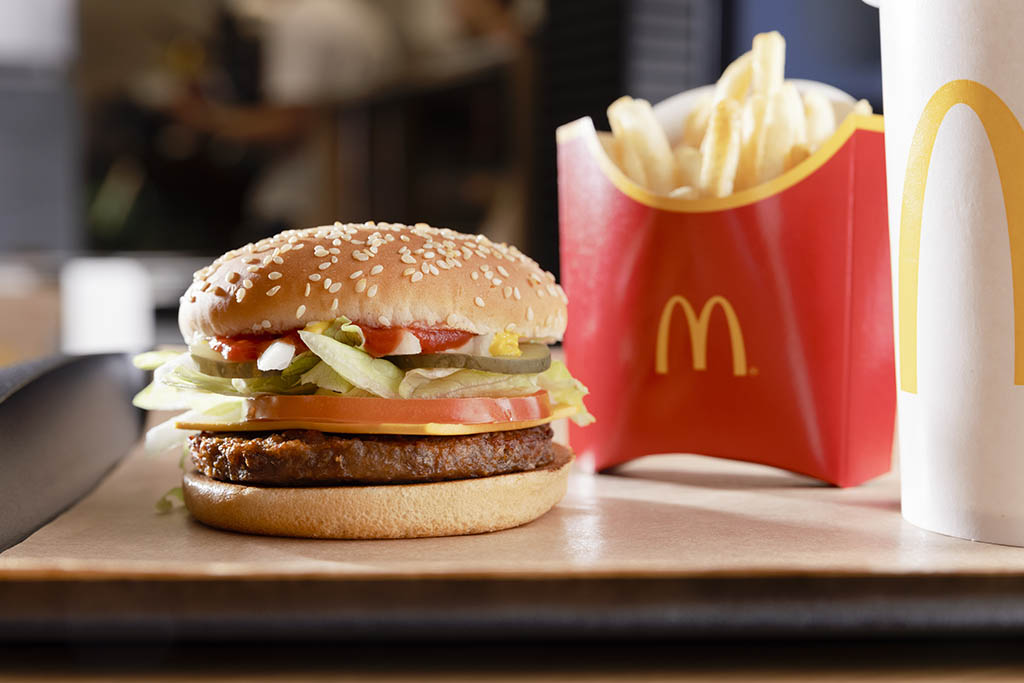 While McDonald's might seek to accommodate vegan tastes, the brand's huge investment in animal farming means that such products as the McPlant cannot be credibly vegan; more accurately, they claim, the McPlant will be merely 'plant-based'. Put bluntly by Stroud vegan Charlie Johnson: "Nothing is being replaced with vegan alternatives, it just means a menu expansion."
But Kerry Frazer Peachey strikes a compromising note: "It's not somewhere I would go myself to eat, but it will be nice that my boys can go and have a decent burger with their friends if they choose to go," she explains. "Every little step helps the vegan movement and life as a whole for vegans is completely different to what it was 10 or even five years ago. We need to champion these big brands who offer vegan alternatives and help veganism (become) more mainstream."
Matt Unsworth says the laws of supply and demand will be good news for animals: "Imagine all the kids who want to 'try the vegan thing' who will be able to without being ostracized by their mates, because they can hang out as they would normally, and even encourage their mates. Imagine all the adults who will try it because of the hype and attention and realise vegan food isn't weird… and start to eat less meat."
Shaun Morgan can't stomach such views, though. "Personally, I would rather give a small local vegan cafe my hard-earned money. Don't be fooled by advertising," he says. McDonald's, he adds, "condone animal misery, murder and abuse. It's that simple. Go green, yes. Go vegan, yes. Go to Maccy sites? No thanks."
Susie Roberts believes change, however, has to come from within: "I can't stand McDonalds, but support this absolutely. Veganism cannot happen in a ghetto and has to be offered in mainstream places, however unpalatable we might find them. Give the omnis a chance to try vegan food in a place where they eat anyway, and maybe some might end up preferring it. It's the only way to spread the message and change the world."
And Ralph Mundy asks if those saying we shouldn't support McDonald's because of its reliance on meat ever shop at supermarkets.
"If introducing the McPlant reduces the abuse and killing of even a few cows then it's surely a good thing… if people choose to boycott the McPlant because it's McDonald's and it then doesn't perform well then McDonald's will stop selling it and ultimately more beef will be produced instead.
"Plant-based products need to be bought wherever possible and especially from global businesses in order to prove that there is a market for them, and this in turn will encourage more investment into plant-based products."