It's Thursday night in a field in Malmesbury and it feels like half of Stroud are here to party, writes Tom Berry. On stage are SVA's Mojam Collective, a fusion of 13 young musicians from Stroud and Gloucester and they are opening one of the UK's biggest festivals. Moina Moin's powerful saxophone lifts spirits while two rappers build the vibe – once again our little town is punching above its weight.
We headed down to the Disco Bear tent for a dance. Jonesy Wales and Dubboy are playing sounds from all over the world – Caribbean calypso, South African Amiapiano and UK Garage are fused seamlessly as everyone grabs their first drink of the weekend and meets old friends. Resisting the urge to push on further we retreat to our tent in anticipation of the three days ahead of us…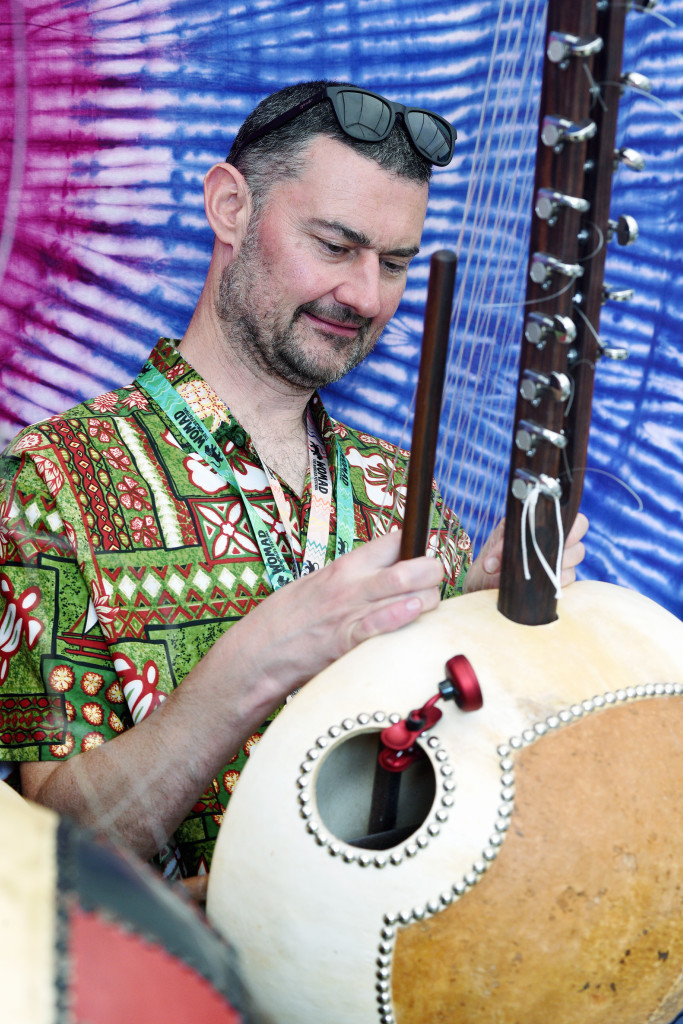 The sun rises early on Friday and we wind our way through the beautiful stalls of handcrafted gifts to stumble upon Los Wembers De Iquitos – a Peruvian collective in sharp green and white suits. Their joyful Latin rhythms soon have a crowd of all ages bopping along. We wander onto the D&B Audiotechnik tent which again has a strong Stroud presence – there's Jack from SVA doing the sound, there are Lottte and Miles from the Albert here to see Snapped Ankles. What this band lack in melody they make up for in sheer force of sound. Dressed, it has to be said, like Jawas from Star Wars they soon have those at the front of the tent jumping around to their kosmiche rock.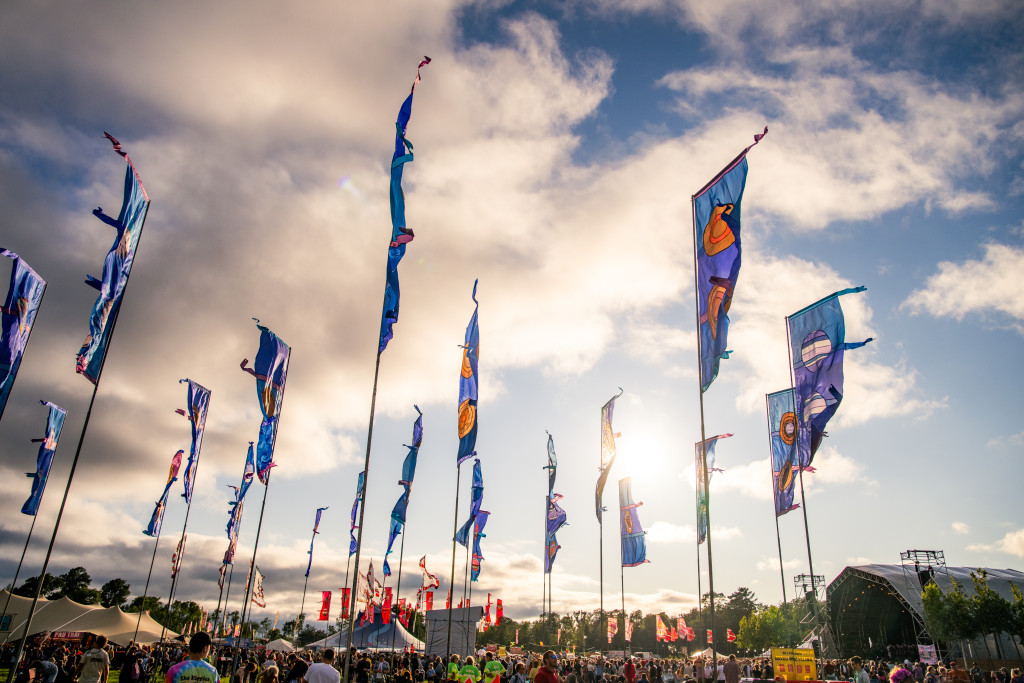 As always, we wind our way towards one of the smaller dance tents before heading back to our own canvas – tonight it's the Lizard Lounge where once again the DJs delight with their sunny grooves. WOMAD's DJs do this so well – the likes of Ruffnek Discotek playing accessible but very energetic traditional music and fusing it with contemporary sounds in such a way you can't help but dance.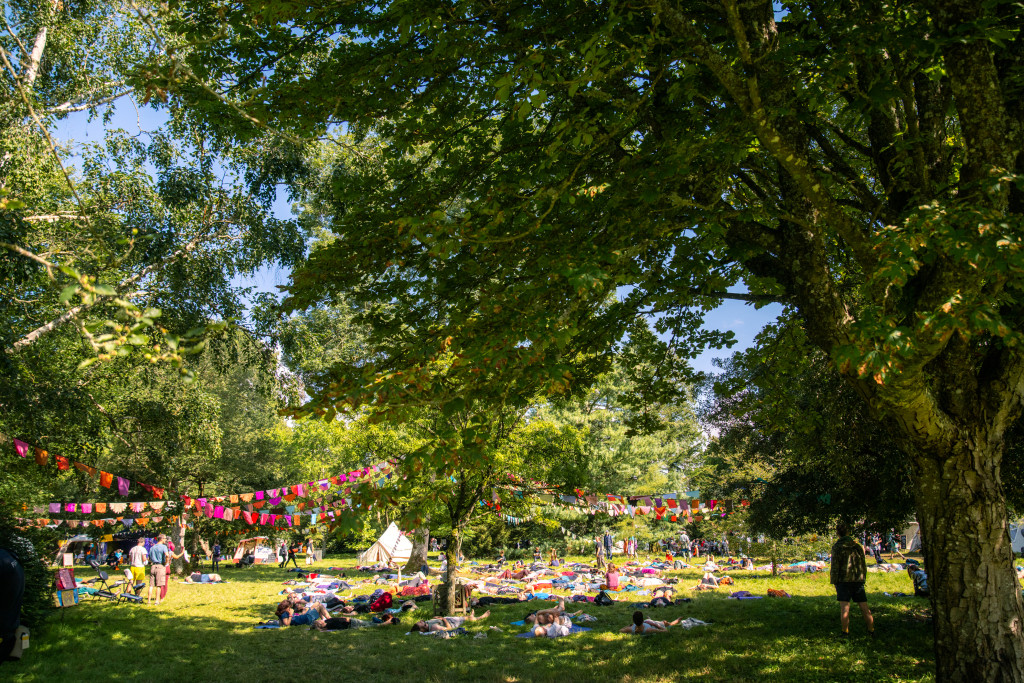 Saturday and we need something for the mind as well as the feet. We head to the arboretum where all manor of wellbeing and intellectual activities are taking place. We watch a talk about making fermented foods and learn to make a pineapple tepache, we get drawn into an African Log xylophone workshop – people of all ages trying things for the first time is great to see and another example of why WOMAD offers so much more than other comparable festivals.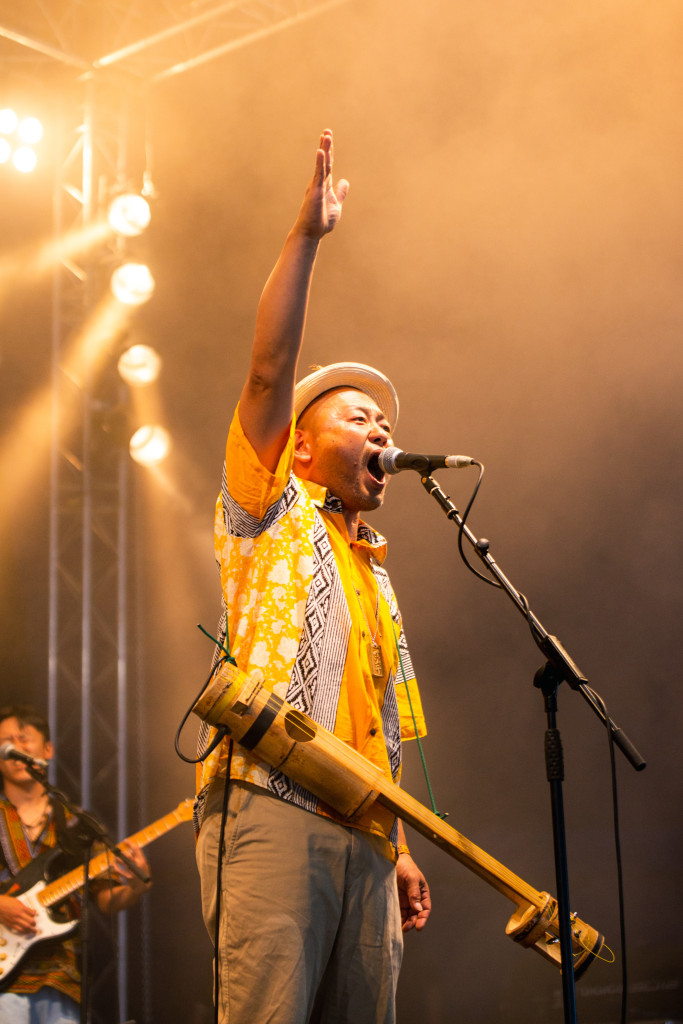 Time for some music. We greatly enjoy Dele Sosimi's Afrobeat Orchestra. This man is keeping alive the flame of the legendary Fela Kuti, even playing one of the great man's songs as an increasingly large crowd grooves to the deep funky jams. Next up we dive into the Siam tent to be confronted by Ajate – this Japanese ensemble play one of the best sets of the whole festival – bringing a surge of energy with their bamboo flutes, funky bass and taiko drums – the band whip the crowd up to such an extent that by the end of their set we remark on it feeling like the end of an exercise class!
One observation of the festival this year is that there are far more UK-based acts than there used to be. Brexit restrictions on international artists and squeezed festival budgets have meant that the festival is booking acts that you might not have associated with WOMAD in years gone by. Saturday's headliner is Bombay Bicycle Club, essentially an indie pop band, while South London's Emmy – while dropping Kendrick Lemar to a delighted crowd, is essentially a straight-ahead rapper. This isn't to criticise these acts or the festival, but it is a notable shift in the programming.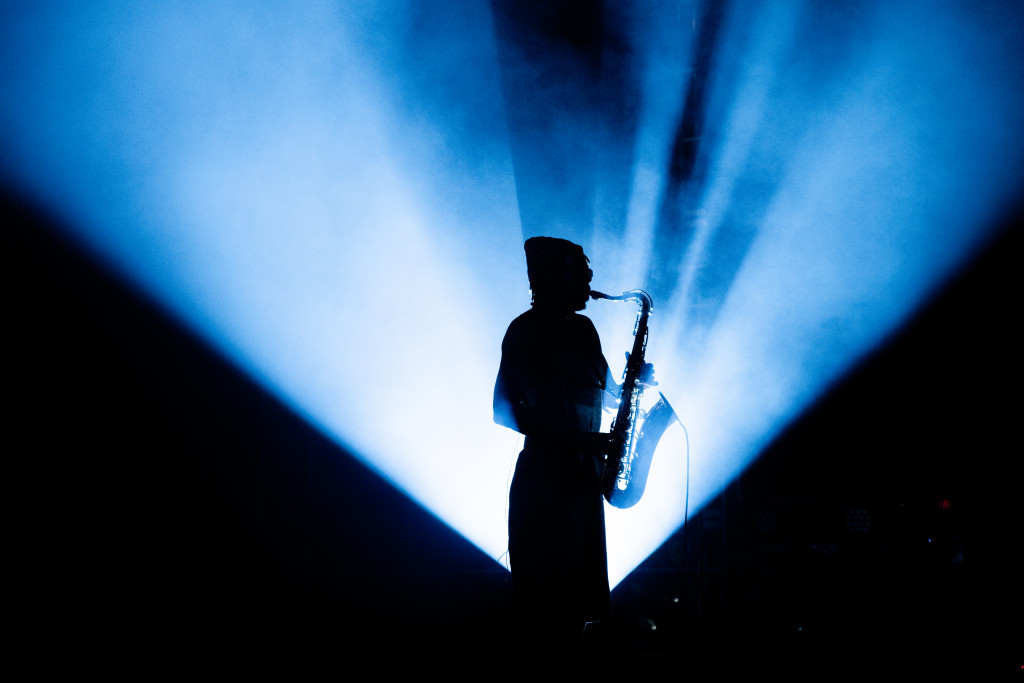 Another London based act headline the D&B tent on Saturday night. Shabaka Hutchings has announced that he will discontinue Comet Is Coming in December, so it feels a real treat to catch them. Their set is incredibly intense – hard saxophone over driving drums played out to afrofuturistic visuals – it isn't for the faint hearted but it is immense, and the crowd go wild. This brand of jazz-rave feels like a really exciting new direction for jazz and many minds are blown.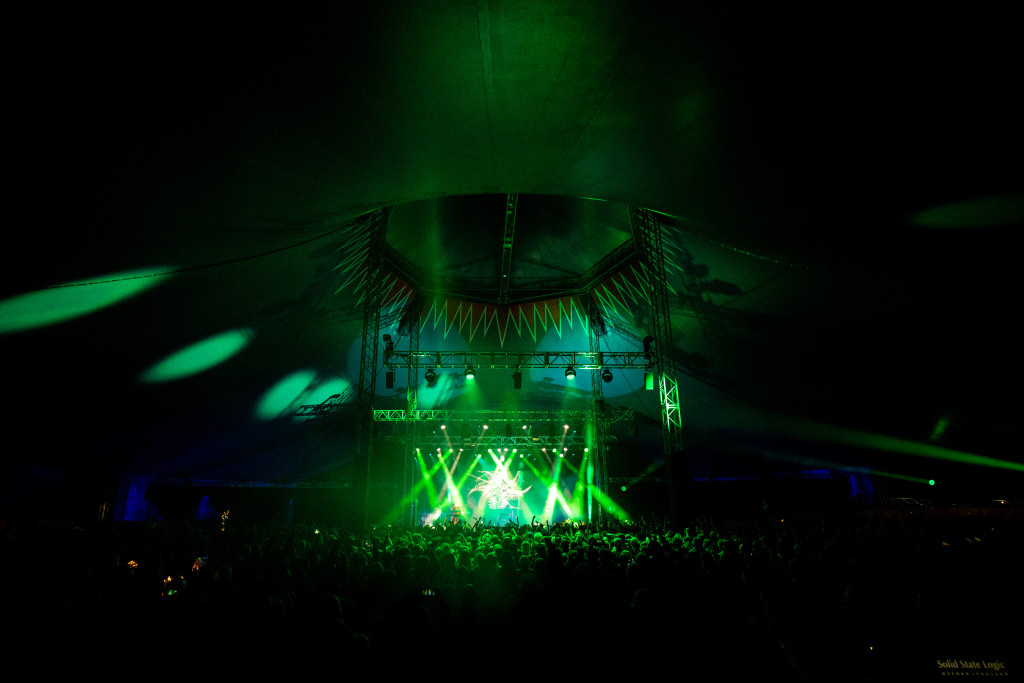 Finishing up on Saturday night is one of the UKs greatest living DJs. Luke Una goes for the jugular immediately with his house classics before weaving us through techno, disco and 15 minutes of playing the first two notes of the Beatles' Tomorrow Never Knows before finally playing the whole tune to a suitably refreshed crowd – it's a masterclass – no less than we would expect.
Sunday and it feels like the fusion is getting crazier and crazier! Fancy Beyonce style pop fused with a Greek tsampouna bagpipe? Go see Marina Stati. How about hip hop fused with bluegrass country? Go see Ganstagrass who deliver a fantastic set – 'Appalachian Love' a reappropriation of the Tupac classic is met with a massive reception of now slightly soggy partygoers…
As the rain sets in, we reflect on a brilliant weekend. The joy of WOMAD is that you really do see music that you've never really seen before – this isn't a festival where you are a slave to the programme, you simply wander and get caught up in innovation at every corner.
As veteran reggae star Horace Andy sings his Massive Attack collaboration Hymn of The Big Wheel we head to the Siam tent for one last dance. Soul 2 Soul are hosting and their twelve-piece ensemble are here to party – Ghetto Heaven, Keep on Moving and all their other classics get an airing as does Sinead O Connor's Nothing Compares 2 U in tribute to a WOMAD legend of the past.
We wind our way back, via Luke Jeram's Moon sculpture and reflect on a weekend of friendship, stimulation, music and joy – and just a half hour drive home!