Remember how happy you were to see the back of that bulky old TV when flatscreens were introduced? Is that old telly now taking up space in your loft, cupboard or shed? Unsure of what to do with it? The Retro Collective have the answer: a TV amnesty!
Neil Thomas of the Retro Collective – home of Stroud-based retro technology and gaming museums The Cave and Arcade Archive – is imploring all hoarders of these old displays to consider donating them to keep their vintage technology exhibits alive for people to enjoy.
Before the dawn of LCD technology, the back-breaking cathode ray tube – or CRT – display was the dominant means of showing a TV or computer image in households and offices. Comprising heavy vacuum tubes made of thick glass, CRTs are famously large and cumbersome, and by the end of their reign, a 40-inch CRT could weigh as much as 200kg – a modern LCD equivalent, meanwhile, weighs a mere 7kg. Surely it must be good riddance? Neil insists CRTs still have a place.
"They may be big and take up lots of room", he says, "but for fans of old retro technology, CRTs are the only way to recreate the authentic experience we want to present to visitors at our museum. The glow of phosphor on a curved glass screen, and the way the low-definition display is used by old games to blur pixels and create colours not visible on precise modern displays, just can't be achieved without vintage hardware, and we know there are a lot of TVs hidden in lofts that we'd love to give a second life to."
CRTs are also very responsive, and ensuring a short time between when a button is pressed and a character responds on the screen is vital for a good gaming experience. Arcade Archive's Alex Crowley explains, "Certain games are just much harder to do well at using a modern display. Most of them are also widescreen, as opposed to the old square format that these games were made for, so the resulting image ends up stretched, and wouldn't provide the authentic nostalgic experience you visit our museums for if we had to resort to them."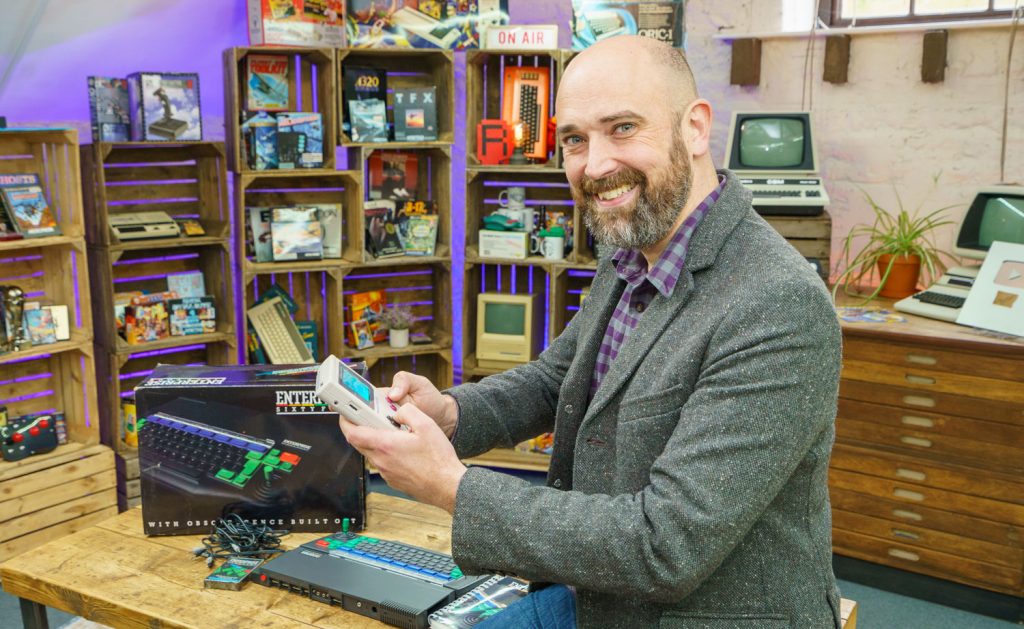 But as displays got thinner, lighter and cheaper with the advent of LCD technology, people started throwing out their CRT displays without a second thought, making them a hard-to-come-by resource.
"The fear is that the CRT will soon go the way of the dodo if we're not careful," Neil adds.
"And while some elements of them are repairable, once a vacuum tube pops, there's little you can do to fix it. So we're declaring a CRT amnesty and inviting anyone wanting to get rid of theirs to get in touch before considering the skip!"
Neil is particularly interested in 14" TVs with a SCART socket, but all donations will be gratefully considered. If you would like to donate a set, you can email donations@rmcretro.com
The Retro Collective is open to the public on weekends in Chalford, Stroud. Visit the website at https://www.retrocollective.co.uk for more information.