We sat down with chef Matt Beardshall to find out a little more about why eating at Wilder Restaurant in Nailsworth is so special.
Can you tell us a little bit about yourself, including where you are today, professionally, and what got you here?
I am the chef and owner at Wilder Restaurant and Wild Garlic Rooms in Nailsworth, proud father to three daughters and husband to Hannah – who somehow also manages a career in HR, supports our business and keeps us all happy and organised!
In my career as a chef I've worked all over the world; in Barcelona, London, Melbourne and Sydney. I've been fortunate to learn under Chefs such as Gordon Ramsey, Marcus Wareing, Angela Hartnett and Simon Rogan.
Before settling in Nailsworth, I was head chef at the Calcot Manor. Hannah and I fell in love with Nailsworth and we opened Wild Garlic restaurant and rooms in 2007 (previously Mad Hatters restaurant). Wilder opened in 2017 and then Covid hit. This was a challenging time for hospitality and we made the decision to convert Wild Garlic into two new guest apartments to add to our accommodation offering, this offered more stability and the opportunity to focus more closely on Wilder.
Wilder is my passion project, it's where I channel all my years of experience into a creative eight course, surprise tasting menu. It's very much a special occasion restaurant, but we keep the atmosphere really relaxed. Everyone arrives at 7pm and we do our absolute best to make sure everyone has a brilliant evening of wining and dining.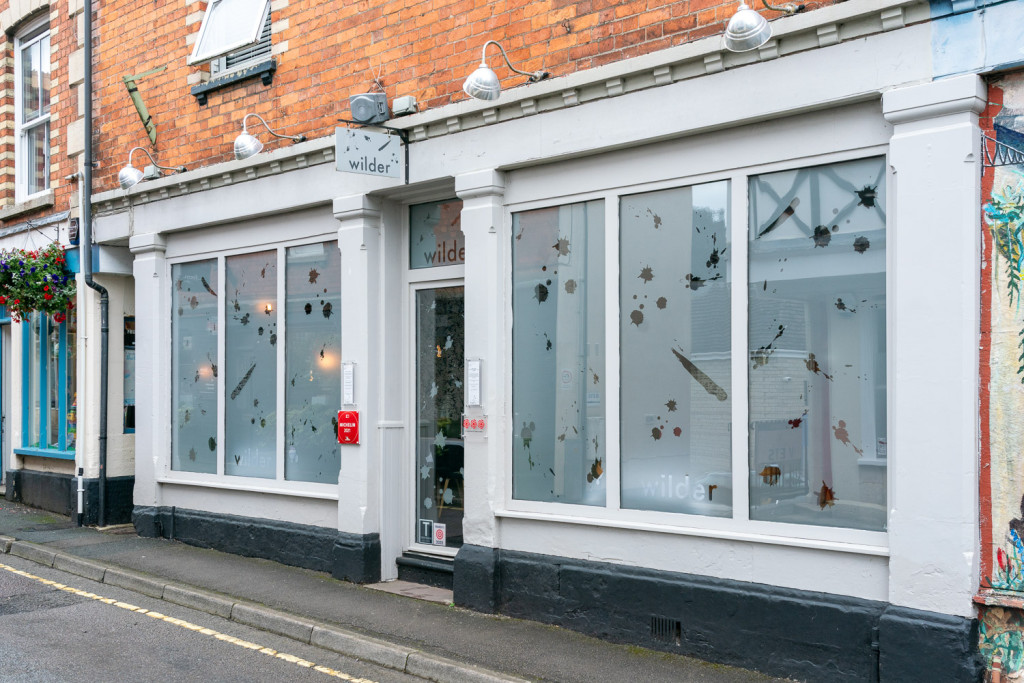 What's your signature dish?
With eight courses on the constantly changing menu, I really could not pick one. Customers always seem to love the interesting combinations, such as Liquorice Creme Brulle and blackberry Ice Cream or blue cheese doughnuts!
What are the most important considerations when crafting your menu?
As we control the entire menu, it really is about balance and the flow of the evening. Dishes have to be ultra fresh, as local as possible and exciting, I love to surprise our diners.
How would you describe your cooking style?
Tasty, generous, beautifully balanced, celebrating local and seasonal ingredients.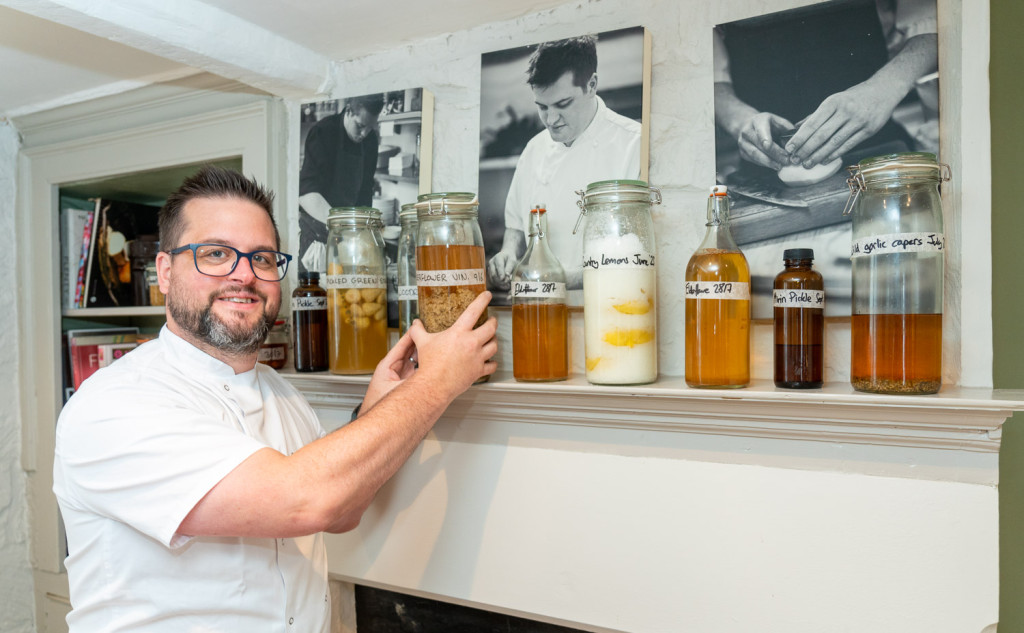 Do you have a favourite time of year or ingredients that you look forward to working with?
It has to be Wild Garlic season, which now starts as early as February. We use it all the way through from the first tiny shoots for salads, larger leaves for making Kimchi, pickled flower buds, tempura flowers and finally pickled wild garlic capers.
What is your favourite ingredient?
Whatever is best, freshest and anything new I've not cooked with before is always a winner. I am always on the hunt for something local, I love Slad Valley mushrooms and vegetables from Crackstone 'no dig' never disappoint.
What's your favourite piece of kitchen equipment?
This changes all the time, but currently a very shiny new Weber Lumin. You can BBQ, steam and smoke on it, and it only takes 5 minutes to heat up.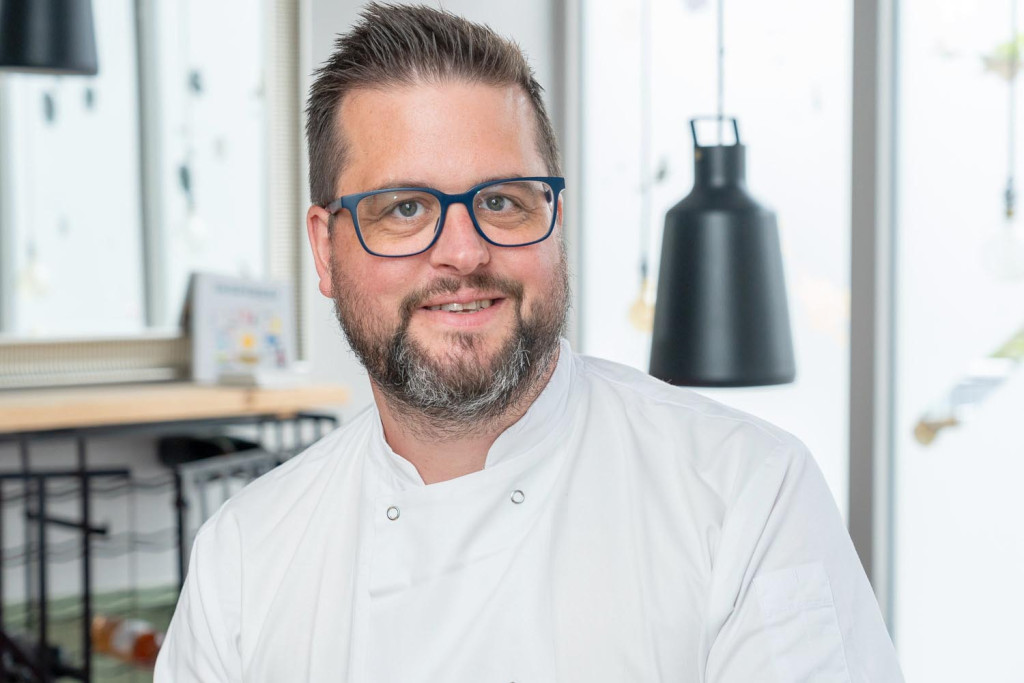 Where's your favourite place to dine?
So many lovely places to eat nearby and we have had some amazing dining experiences around the world, but it really has to be in my garden with friends and family – preferably up to my elbows in BBQ sauce!
What do you think is the most overhyped food trend?
McDonalds, overhyped and not really food.
How would you describe the food you create at Wilder to somebody who's never experienced your kind of food?
All they need to know is they are in for a treat.
How do you go about menu planning?
I'm always on the phone or catching up with suppliers, they tell me what's best and I go for it! I have a white board in the kitchen that Hannah has nicknamed 'creative corner', I can scribble and draw on it whenever things come to me, everything takes shape from there.
What would you be doing if you weren't a chef?
No idea, I've wanted to be a chef since I was 11. Any role that helps people and involves hospitality probably. Good food, good conversation and a smile is what most people need in their lives. I'm a keen ambassador for a modern kitchen team. I have an honest and open attitude to mental health and promote an inclusive workplace.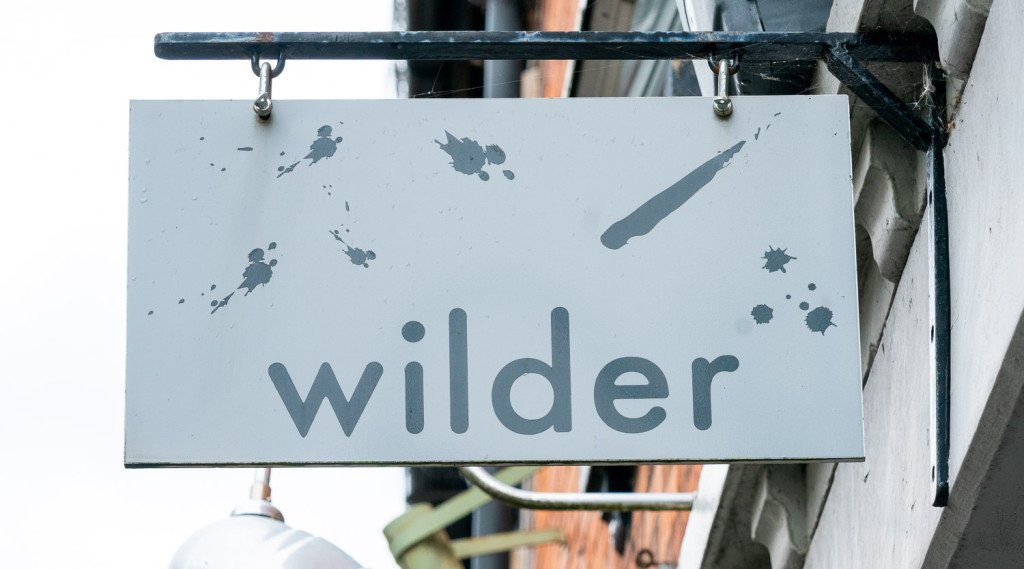 What's your favourite takeaway or comfort food?
Hannah's Lasagne, every time.
Wilder, Market Street, Nailsworth GL6 0BX
Pictures by Matt Bigwood