A walkabout cat has been reunited with its overjoyed owners.
Peggy, 15, disappeared from her home in Cheltenham after being spooked by a dog and after eight days of searching, distraught owner Fanny Snaith was gobsmacked when the roaming moggy ended up 14 miles away in Stroud.
"I was not confident that she would return at all," said Fanny. "She was attacked by a dog while sleeping on her doorstep and there was also a big chance that she had been injured as it was quite a fight.
"She's a real home cat – her sister died a year ago last Christmas and has become much more human since Nora died. She even sits at the dinner table with us and is very vocal."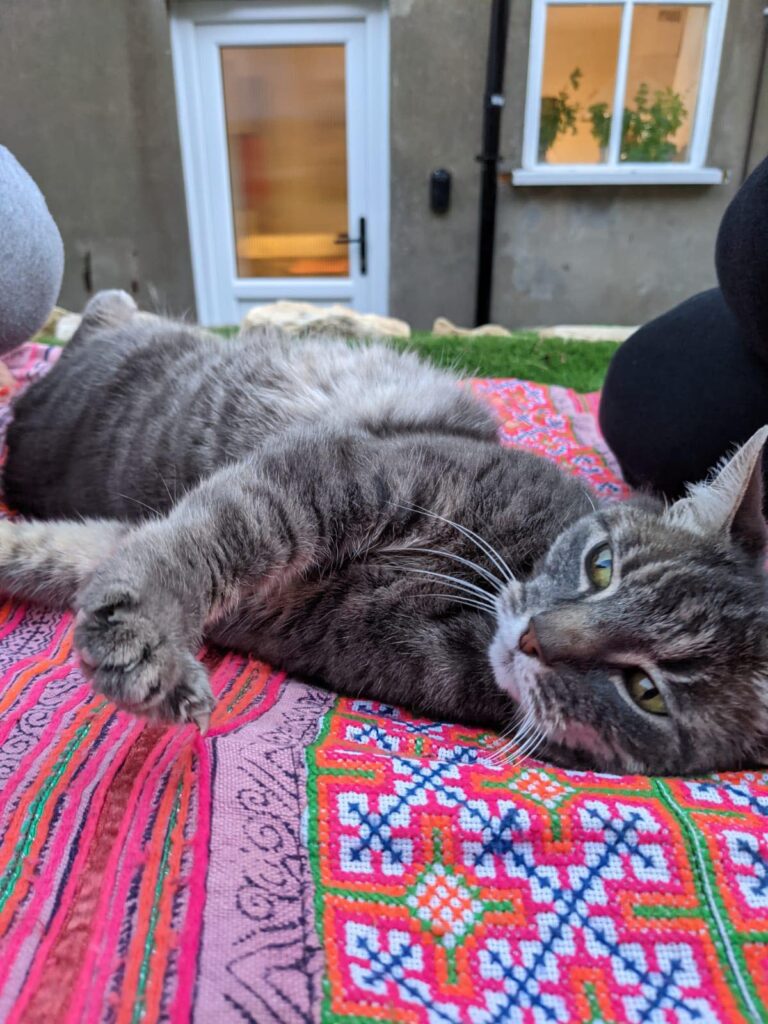 Fanny put out a desperate plea on Facebook to locate her beloved cat, and as the days ticked by her hopes diminished, but the mystery was solved when Louise Davies from Animals Lost and Found in Gloucestershire came to the rescue.
"Louise is an amazing angel from heaven," said Fanny. "She came to see me and spent three hours looking for Peggy. We put messages on Facebook and eventually saw a lovely lady from Stroud had posted a picture that looked like Peggy. Louise has an army of scanners and got a lady in Stroud to go and scan Peggy's ID chip and I received the call that it was Peggy – I could only have dreamed of it – I was shaking. I can't believe she walked all that way, so perhaps she jumped into a car or van."
Peggy was found in the garden of Amanda Hunt and Katie Glass, who were enjoying a pleasant summer evening of Alfresco dining when the frightened cat appeared on their fence.
Amanda said: "I spotted the cat on our fence, she was stressed and shaking and shot up a tree."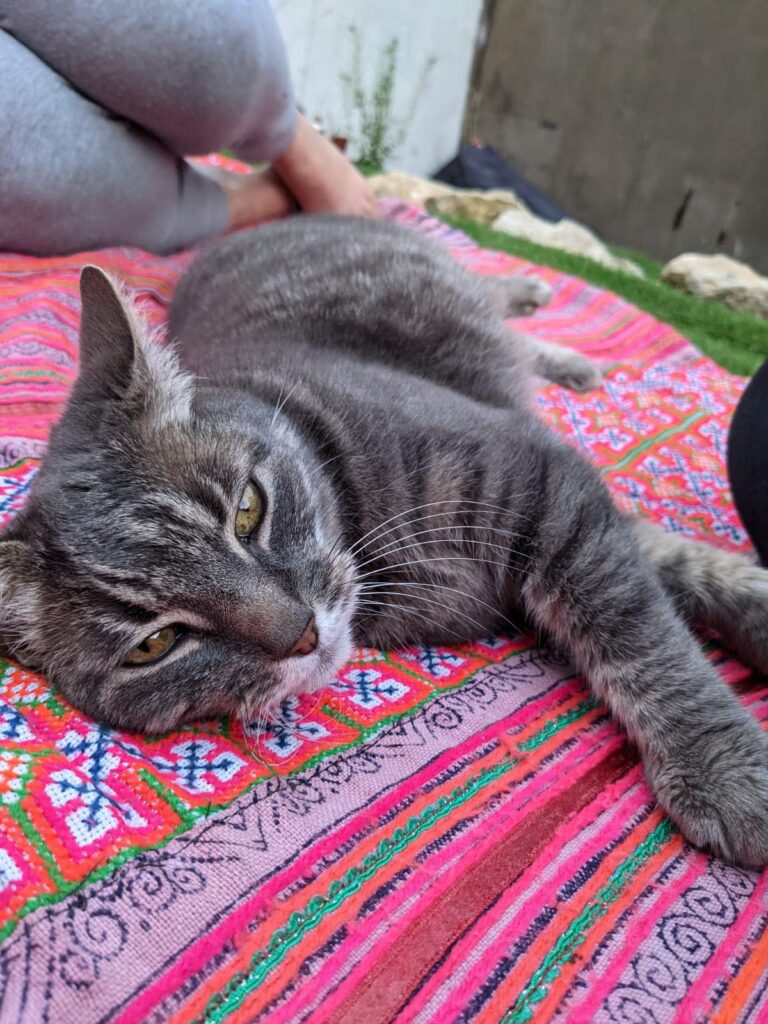 Amanda used her job skills as a transformation life coach to bring frightened Peggy back down to earth.
She said: "When I cuddled and stroked her you could feel her heart racing – she needed kindness and love and soon welcomed belly rubs and became more comfortable. Katie and I are allergic to cats, so I even planned to sleep out in a sleeping bag to stay with her."
Amanda put Peggy's picture on social media and was soon contacted.
"It was lovely to find out Peggy had been microchipped and for her to be reunited with her owner, I'm so pleased and to think how far she had come from was incredible."