The Mansion and Woodchester Park hold many secrets, but a more recent event has escaped most of the history books. It focuses on the American troops who occupied the Mansion and the surrounding Park during 1944, writes Jeremy Warner.
So, what were US forces doing hidden away from prying eyes in the secluded and remote setting of Woodchester Park? At the time, the park was bristling with barbed wire and high security sentry posts. Life was all very top secret as the soldiers were preparing for the invasion of Europe and the D-Day landings. A year earlier, American nurses from the 41st and 67th evacuation hospitals had been based at the Mansion.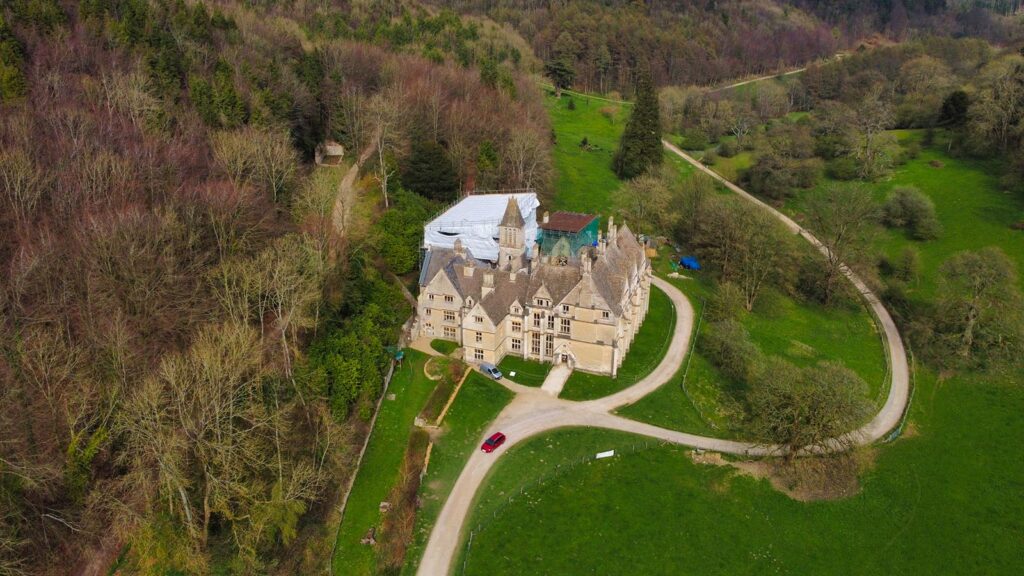 Woodchester Park has six man-made lakes (a footpath now runs alongside all of them) which were ideal for training engineers to build temporary bridges and pontoons. In March 1944, the 1278th Engineering Combat Battalion arrived from their encampment at Lypiatt Park, Stroud. They were later replaced by a detachment of the 505th Light Pontoon Company whose task was to practise constructing the M3 type pontoon bridge. On the third of June, the men left for Southampton and sailed for France, arriving at Utah Beach three weeks later.
But the episode doesn't end there: at the time, there were unconfirmed reports of a tragic accident on the lakes before they left for France. One of the armoured vehicles is said to have been crossing a pontoon when it fell off and plunged into the water. Between two and perhaps as many as 20 men were believed to have drowned in the ensuing drama, their bodies laid to rest in the cold of the game larder at the mansion.
To this day, this event has never been officially confirmed, but you can read more about the incident and others. Liz Davenport has just published a definitive history of Woodchester Mansion: Woodchester A Gothic Vision. It's an eBook (453 pages, with photos) available on Kindle from Amazon for £7.50. It makes a fascinating read if you're off for a day out at this spectacular local attraction.
Further information: www.woodchestermansion.org.uk
This feature is also drawn from Liz Davenport's Woodchester Mansion in the Second World War withresearch by Adrian Rogers.