Four stamps issued to mark the Coronation of Their Majesties King Charles and Queen Camilla are the work of Stroud artist Andrew Davidson.
The stamps illustrate the Coronation ceremony and the traditional street party, as well as some of the causes His Majesty has dedicated his years of public service to cultural diversity and community; the global ties of the Commonwealth, which he now leads; and sustainability and biodiversity.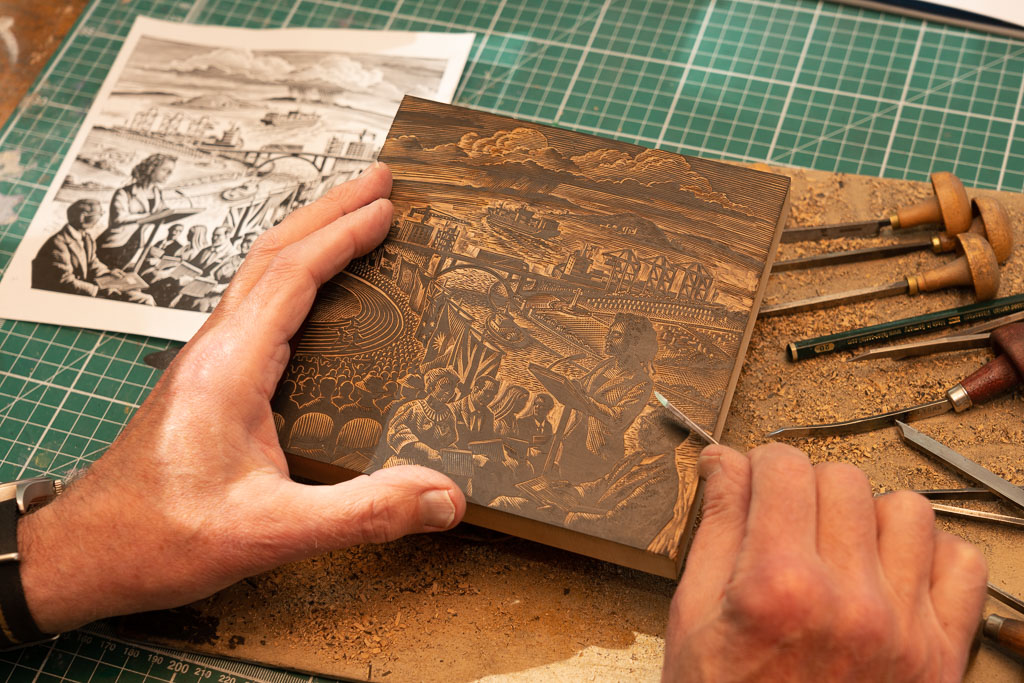 The intricate designs were made using wood engraving, and Andrew cut the lines into wooden blocks with small and extremely sharp engraving tools. When the engraving is finished ink is rolled over the block which is then pressed onto paper to reveal the image.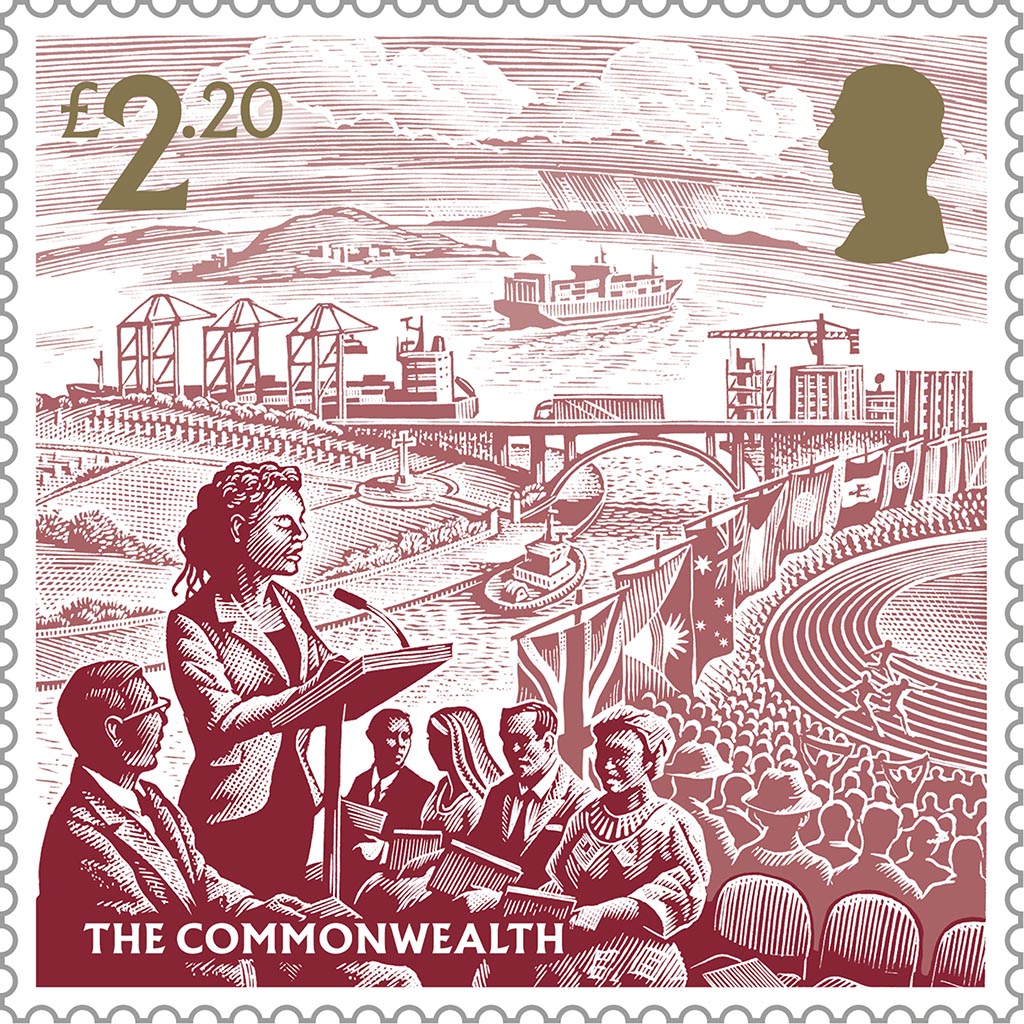 Andrew has worked on numerous Royal Mail stamp designs, including transport, communications, Sherlock Holmes stamps and the Magna Carta and says the Coronation stamps are the pinnacle of his career: "It's a huge honour and a massive, massive responsibility. A huge honour to be asked to produce the set of stamps because they go all over the world. But ultimately, I'm just doing my job. That's my job – to make sure I answer the brief and get it done as best as I can."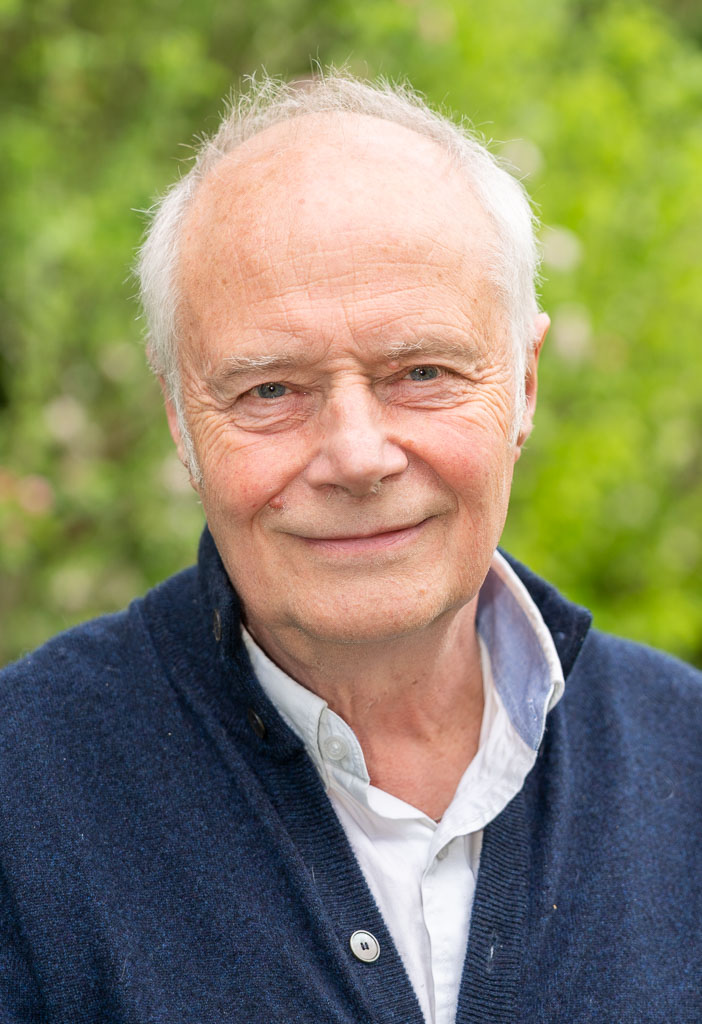 Andrew's job is to visually communicate all the information for each subject on a 23mm-square postage stamp: "That's the challenge – reducing all that information down onto one thing.
"Sustainability, for example, you've got solar power, you've got sustainable agriculture, you've got hedge laying, which is one of the King's real interests, beekeeping, which is an important part of agriculture."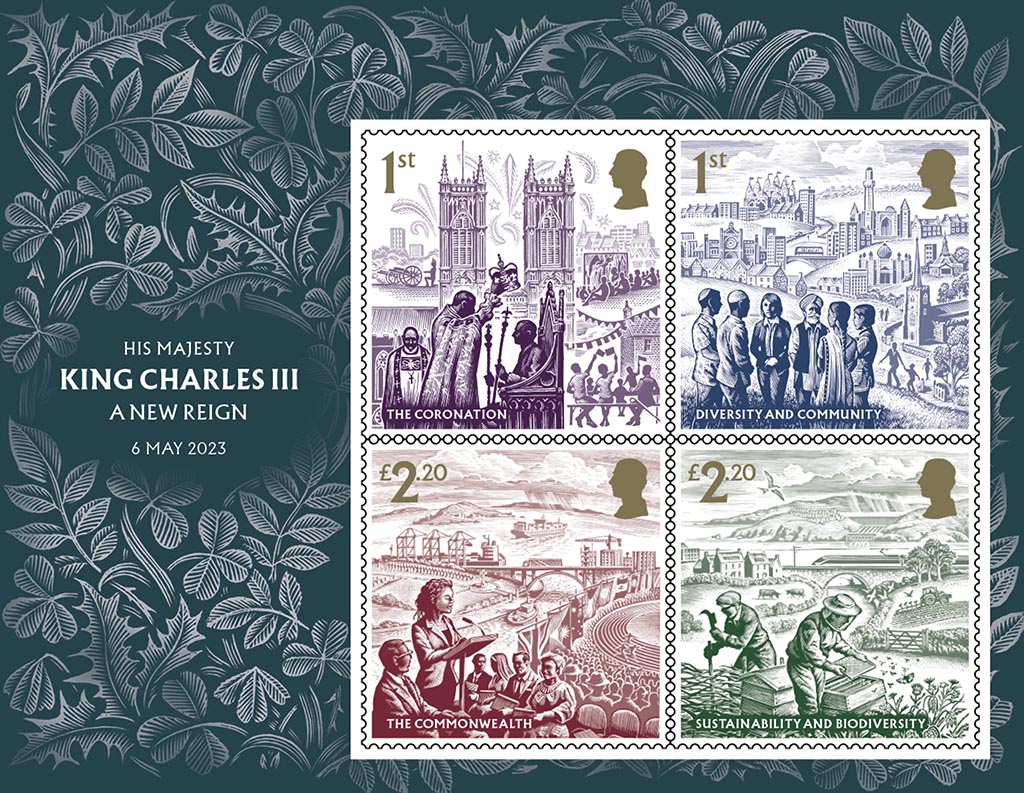 Has Andrew had any royal feedback on his designs?
"I just think it's probably been a bit too busy for any complimentary or critical acclaim but he [the King] has in the past actually written me a letter when I did some work for the Duchy, and that was really sweet. He didn't need to do that, but that was very, very, kind of him."