Dr Simon Opher, the Labour Party parliamentary candidate for Stroud, joined protestors at Stroud Railway Station on Wednesday morning, opposing plans to close the ticket office.
"We're protesting here on a number of weekdays against the closure of the ticket office in Stroud Station and actually nationally as well," said Dr Opher.
"Older people and disabled people do rely on them to get a ticket. Anyone who's not digitally knowledgeable or has access to digital media can't actually book their tickets unless they come in to do it. Sometimes there's a problem with the tickets and you just have to come in."
The protest was organised by the National Union of Rail, Maritime and Transport Workers (RMT), part of a national campaign aimed at keeping ticket offices across England open. More than 1,000 station booking offices are set to close as the government looks at ways to reduce the cost of running the railways. A public consultation, run by independent watchdog Transport Focus, has been extended to September 1st.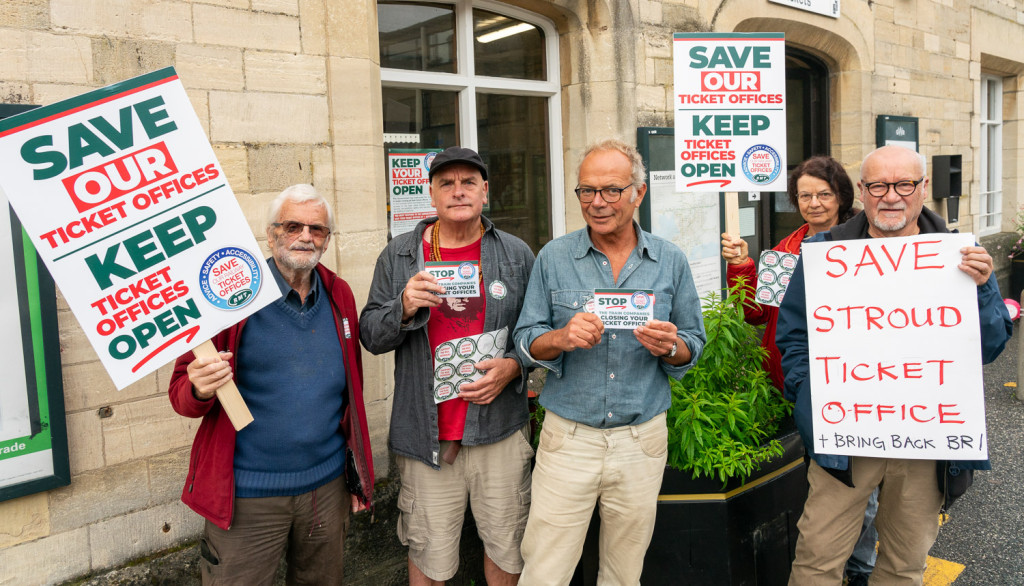 "There's a broader point here. We seem to be losing a lot of our manned services – if you try and see someone in a bank, that's almost impossible. Now other services are being withdrawn in the same way and I think we need to say, is this the way we want to progress as a society?" said Dr Opher.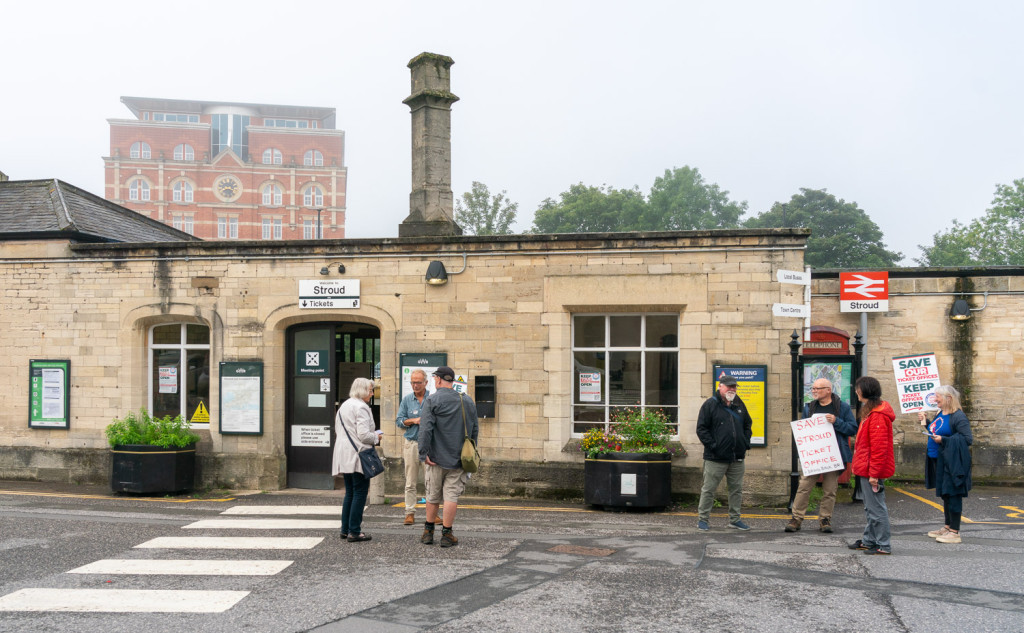 Ruth Amias of Gloucester and District Trades Council added: "Not everybody has access to online services, not everybody has access to a means of payment other than cash, and some people have particular needs which can't be fulfilled online – they need face-to-face interaction."
A further protest in Stroud is planned for August 16th.
Video and pictures by Matt Bigwood