A former Stroud fashion design student, who started making bespoke teddies at the age of 15 was left stunned after one of her bears was bought by Oscar-winning actress Dame Judi Dench.
Entrepreneurial Brogan McGurk, 26, decided to contact Dame Judi after discovering the acclaimed actress is an avid teddy bear collector.
"My dad listened to a late-night radio show, which mentioned her love of teddy bears and he suggested I try to contact her," said Brogan, who founded Brogan Bear in 2011 as a teenager.
And Brogan got the surprise of her life when Dame Judi, who played M in Bond, quickly responded.
"I can't quite believe I got a response, and straight away," revealed Brogan, who studied BTEC fashion design at Stroud College before going on to obtain a BA in Bespoke Tailoring at London College of Fashion.
"I sent her over a selection of bears to choose from and she chose my Mustard Connoisseur, a mustard yellow soft bear finished with beautiful navy-blue grosgrain ribbon. And when she sent me a picture with her bear, this was the cherry on top – I couldn't ask for anything better."
Brogan founded Brogan Bear a decade ago in what started as a hand-made gift to her god-daughter.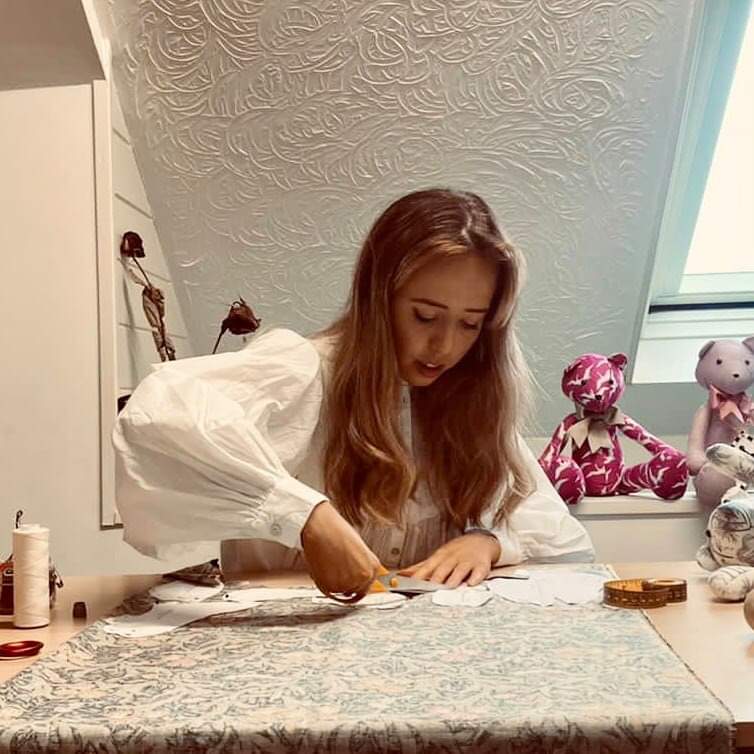 Brogan has been sewing and designing from the age of seven and making clothes for customers at the age of 14. She then went on to perfect her skills in London on Savile Row where she worked, learning the exacting standards of a bespoke tailor, where she would help hand-make the finest suits. Brogan now combines these classical techniques with her modern vision to create the new Brogan Bear.
And Dame Judi's endorsement is a significant boost to the future of Brogan Bear.
Brogan added: "I'm super happy and shocked, I still can't believe she has a Brogan Bear and being told she absolutely loves her Mr Mustard Connoisseur is really incredible and exciting for the company.
"My business is small-scale at the moment, producing luxury articulated jointed teddy bears, bear keyrings, and masks for coronavirus and currently developing new products behind the scenes.
"I have fairly big plans for the future, Brogan Bear is going very well for me at the moment and will be looking to sell to luxury retailers soon – the dream being Liberty's, Harrods, Selfridges, to state a few."
And as her burgeoning business evolves, Brogan will never forget her formative Stroud years, she added: "Stroud was absolutely my playground, going to college, working at SVA, and making forever friends in the art community. Stroud gave me the freedom and confidence to express my creativeness in my fashion, thoughts, and voice – it made me who I am today."
For more information on Brogan Bear, visit: Luxury Teddy Bears | Brogan Bear