As the year draws to a close, we take a look back at the stories that mattered to you in 2022.
The support from the community we serve has been overwhelming since our launch in March 2021 as a truly alternative and independent news source.
We provide free-to-view local content devoid of a clickbait agenda and pop-up adverts.
Each story champions our ethos as a news outlet that is dedicated to publishing engaging human interest stories, comprehensive sports coverage, supporting and championing local businesses' success, and leading the way with high-quality photography and video.
Take a look back at some of our most-read stories of the year.
January
Runner makes gruesome discovery in Slad
Hannah Synan was out for an early morning run with her dog Bramble when she discovered a dead, but fresh animal carcass situated at the bottom of Swifts Hill. Contains graphic images.
February
Ecotricity boss seeks to end hunt kennel cruelty
In February, Ecotricity chief Dale Vince called for the end of animal cruelty as his undercover cameras exposed dogs and other animals being killed to power British homes.
The story, revealed exclusively in an ITV News Report came after a six-month undercover investigation funded by Vince.
March
Former Archway pupil lands role in Netflix blockbuster
A former Archway pupil from Stonehouse appeared on TV screens worldwide after landing a role in a Netflix blockbuster.
Jack Curtis starred in the much-anticipated season two of Bridgerton, which was released amid great fanfare on the streaming service in March.
April
'Crocodile' spotted in Stroud canal
Eagle-eyed Dom Salter was in for a shock on his stroll through Stroud – spotting what appeared to be a crocodile basking in the canal.
May
Forest Green identify new manager
In May, Forest Green moved closer to finding a new manager. Speaking on his weekly Zerocarbonista podcast, Dale Vince told broadcaster Ian Collins that Rovers had identified the man to replace Rob Edwards, who quit the League Two champions to join Watford.
June
Sign of the times: all change at Prince Albert
Paying tribute to Thomas The Tank Engine author and former Rodborough resident the Rev W Awdry, Prince Albert publicans Lotte and Myles Lyster Connolly commissioned Stroud signwriter Eleanor Harper to paint over the traditional Prince Albert sign and replace it with a train steaming across the valley.
July
Rush Skatepark set to return – bigger and better than ever
Almost a year after closing its doors for the final time, ambitious plans for a new purpose-built Rush Skatepark were revealed in July.
A registered charity, Rush Sports Community Trust CIO was formed and Chair of Trustees Debbie Bird showed Stroud Times around the 16-acre proposed site off the A38, at Putloe near Moreton Valence, close to Junction 13 of the M5.
August
Mum's tribute to much-loved daughter and brilliant teacher
A mum paid tribute to her daughter who sadly passed away in July.
Naomi Benneyworth was described as a "dedicated and passionate teacher of English, much-loved by pupils and staff at Rednock School" following her death.
Rebecca Benneyworth paid tribute to her much-loved daughter by recalling her life in a transcript sent to Stroud Times.
September
Dale Vince OBE responds to fans' fury after anger to his Queen tweet
Forest Green chairman and Ecotricity owner Dale Vince responded to fans after his Queen in the club kit tweet.
The leftfield chairman, who was awarded an OBE by the Queen in 2004, uploaded a photoshopped image of the Queen wearing the green and black striped home shirt, just a few hours after her passing.
October
Latest plans for Tricorn House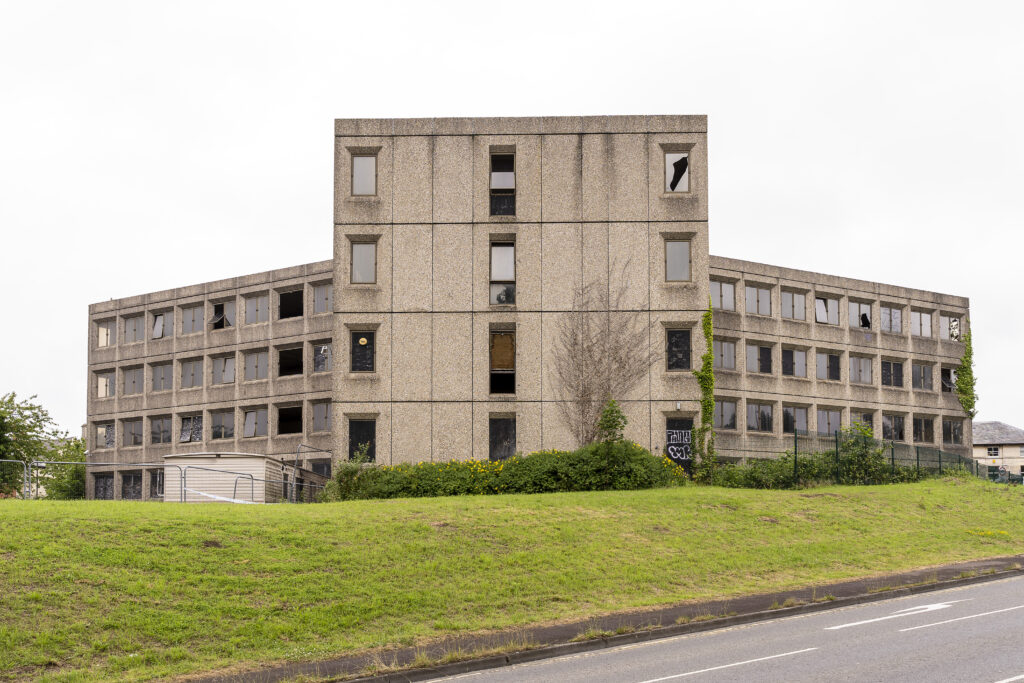 In October, Stroud Times reported that the Cainscross eyesore, Tricon House was set to be redeveloped.
November
Digging deep – Wildfowl and Wetlands Trust help with pond makeover
In November, an overgrown school nature area was given a makeover by staff from the Wildfowl and Wetlands Trust, assisted by members of the School Council.
December
Step back in time and enjoy retro games at Arcade Archive
In December, Stroud Times visited game enthusiast and YouTuber Alex Crowley at Arcade Archive, a curated exhibition of hands-on arcade cabinets from the Golden Age of coin-op gaming.
---
Stroud Times all-time most read
Our top 20 most-read stories since the launch of Stroud Times in March 2021